There is always one screw or nut that can't be removed on any project. If there are laws of home repair that is the first one.
MsBubba asked for added shelf's in the hall pantry and like all SO's with a brain the only answer is "yes dear". The first shock was the price of clear Pine, $8 USD a board foot at the local HD. I walked away the first time thinking I could build the shelf's out of Cherry for the same price but ended up returning for the pine to keep from needing to do glue-ups of either Alder or Poplar. By the time I had all the boards, supports, and the Plywood needed there was a new charge on the AmEx of over $400 USD.
After a little butt scratching and a lot of rolling around on the floor the shelf's are installed, sliding doors rehung and the project finished. Hold on Pine breath. As re-installed the outer sliding door has a bow that causes it to hang on the inter door. Not a biggie, take the doors off and re-hang, 15 minutes tops. Wrong again Stripped Screw breath and that is where the project stands. One screw has it stopped until I can find my screw removal kit either in the shop (I know I have one) or at Ace when they open.
I think this sums up the last four years and the coming next four: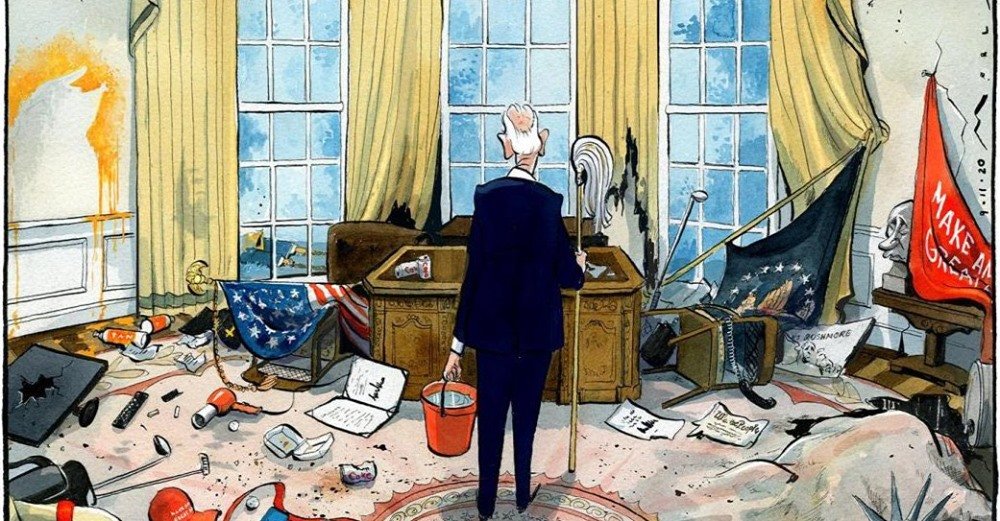 For the complete image follow the link.

https://twitter.com/thetimes/status/1325762537732845581/photo/1
Credit @thetimes