Started the fire in the pit at 2100 last night, by 0500 this morning the pit temp had settled to slightly over 200F. Here is a photo...real exciting isn't it :-).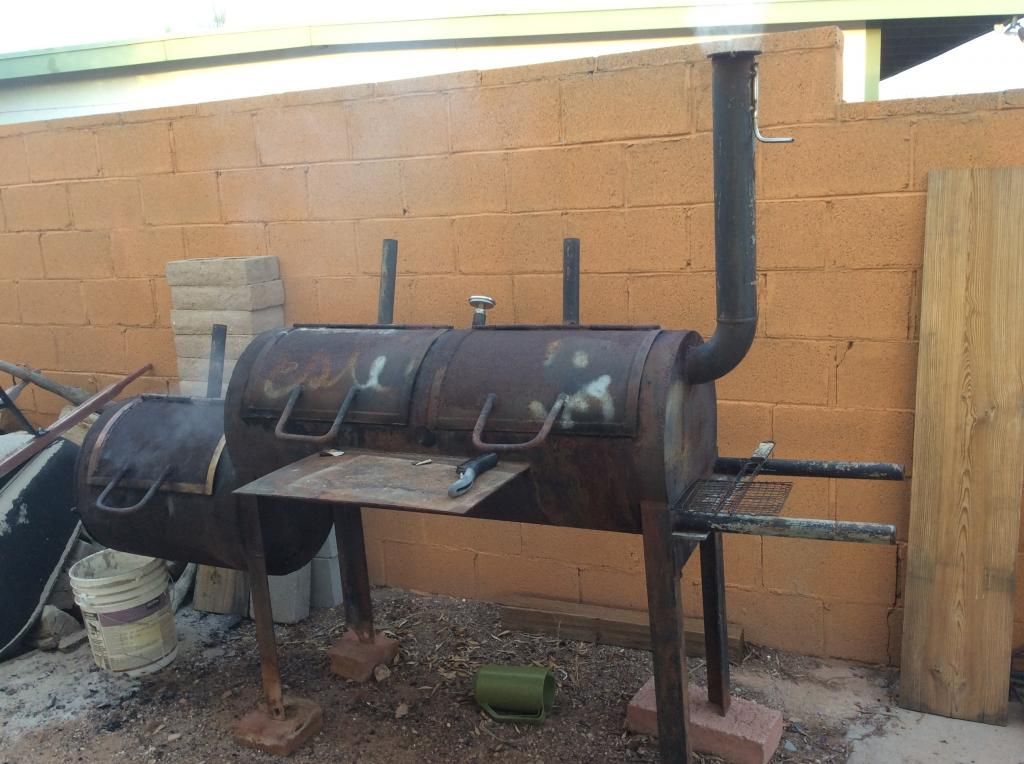 I put the "rub" on the brisket and had it in the pit by 0530 and here is the way it looked at 0600. Now all that needs to be done is to monitor the pit temp, keeping it between 200F and 215F and adding a hunk of Oak as needed. I expect the brisket will be done around 1400 to 1500 this afternoon.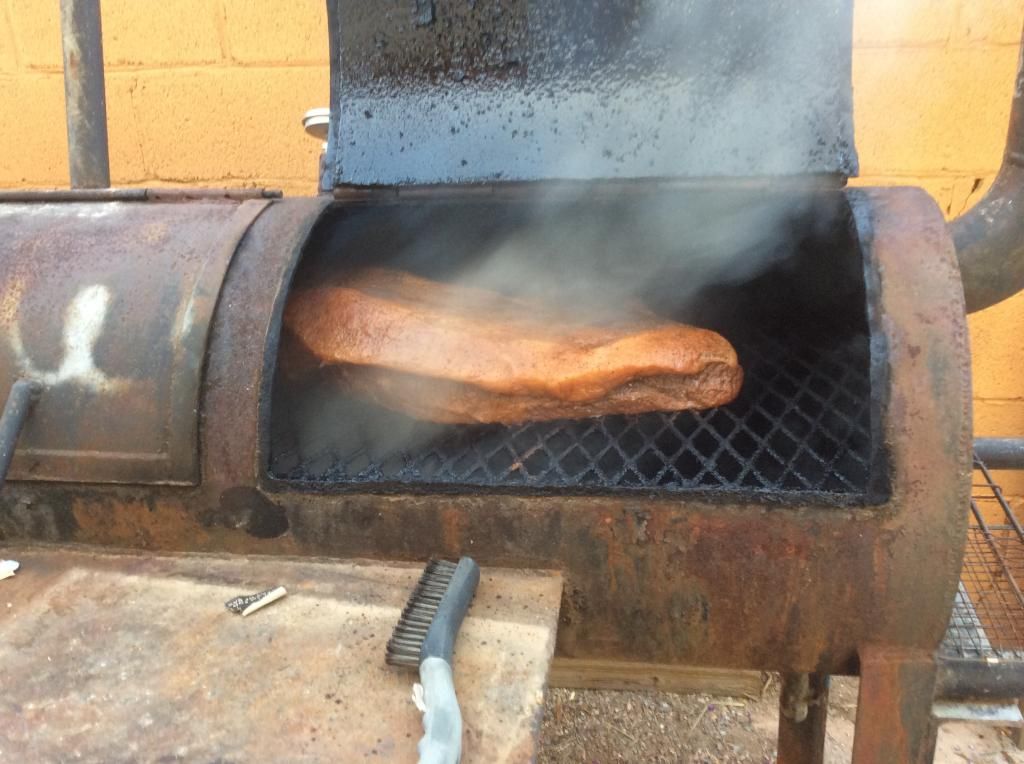 I'll throw some chicken on later and add a few links when the brisket is almost done. I could forgo the chicken and even the links but.....SWMBO has her requests.
The beans are cooked, I will make a BBQ sauce for the table, the meat will be served "dry" so you can add sauce if you like. Make the Slaw, cut a few sweet onions and my job is done. It doesn't get much better.