While the new bench is not 100% finished it is a working bench. The things left are the split "fill and tool holder", the shelf on the lower stretchers, some dog holes, and a coat of BLO.
The dog holes will come as needed and I expect to start making the split fill tomorrow. If things go well I might even get the lower shelf done but I expect things will not go well, SWMBO announced over morning coffee and tea that she is off through the weekend. I expect my projects will be put on hold until after Sunday or my life will not be worth living.
Here is how the almost finished bench looks: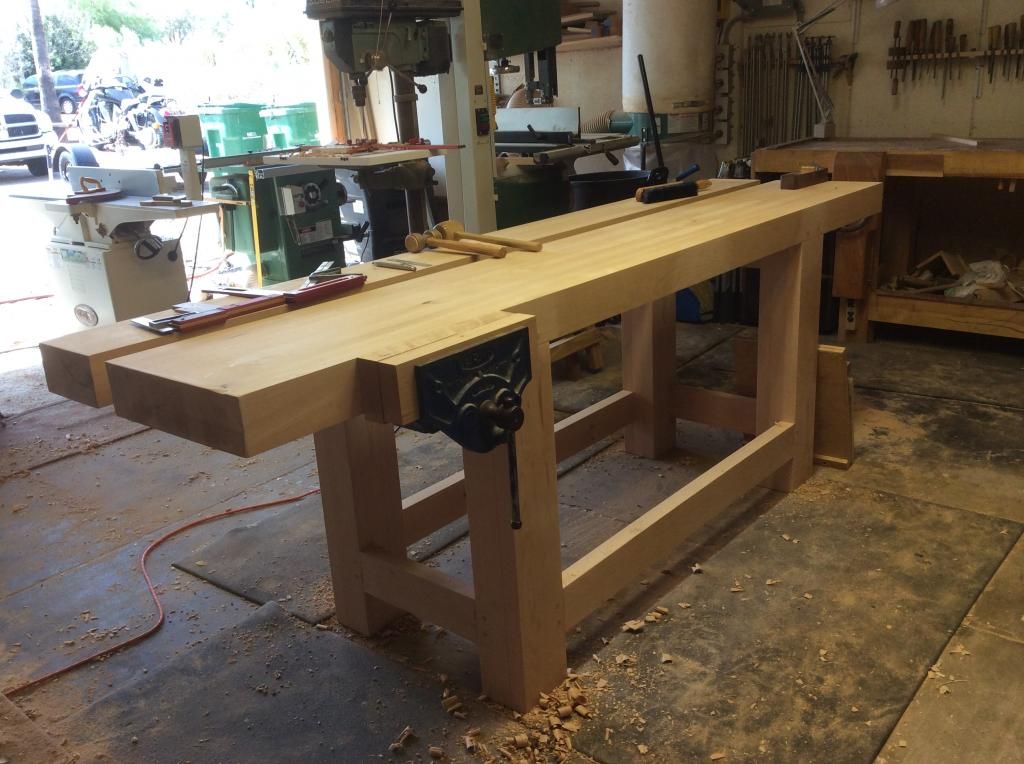 It's been a hoot, a PITA, and a lot of heavy work to finish. I expect it will be like child birth it a few months I will forget the sweating and grunting part and will only look at the bench with joy every time I see and feel its functionality and simple beauty.