The sucker is glued up.
When it has been awhile since the last big box glue up you forget just how much work it is to do without a helper. Everything is too far away, falls off, or slips. Anyway here is my basic set up for solo glue up: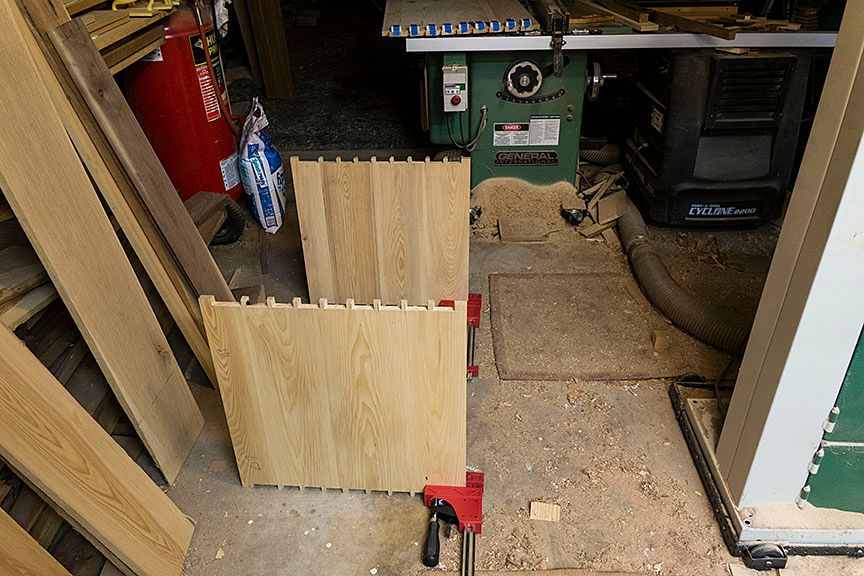 Checking the position and making sure things fit:
Glued up and square for now. We will see when the clamps come off, as you can see I had to pull it square....Never a good sign. Other than being very soft the Cypress was nice to work with hand tools but.....At least this batch of Cypress, never stopped doing stupid wood tricks. I finally gave up and figured the dovetails will pull it straight enough for a tool box or it will make a nice fire. Once out of the clamps what will it be, firewood and I start over or I make a lid and some trays. Either way works for me.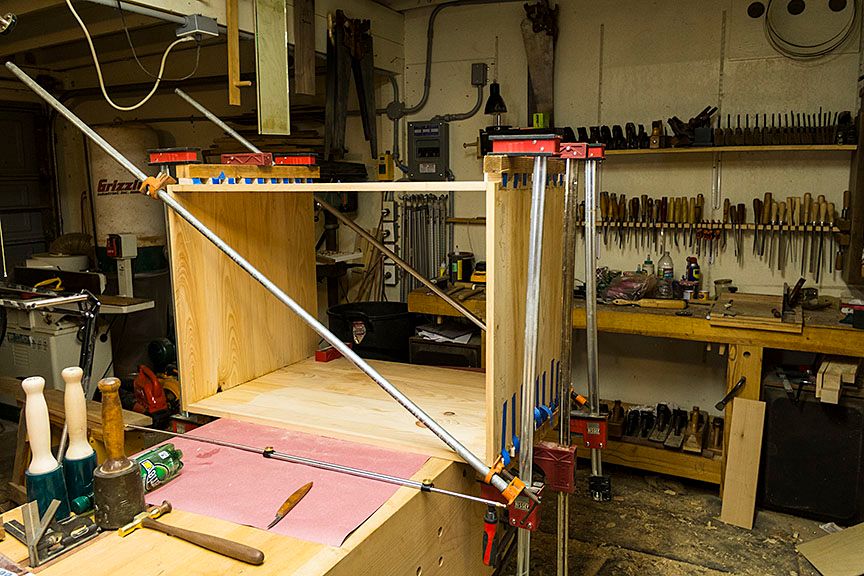 While waiting for decision time, tool box, firewood, tool box, firewood.....It is on to cleaning out the shop.
I'm making three piles. The first is "junk" no one would want and going to Goodwill, the second is for Craig's List, things that are too big to ship or not worth much but still too good for Goodwill, and the third is a eBay pile, some of which I'll list here as well. One of the eBay items will be my Tormek T-7 system with most of the accessories and three wheels, the standard, a Japanese 3000 water stone, and a (IIRC) 180 CBN wheel. Watch the blog because I'll list thing here first before listing on eBay.
ken