It's done. The bath vanity is out of the shop. There is still a bit of work to finish, I'd guess about three more trips to the woodstore/Home Depot worth of work. It needs the plumbing hooked up, drawer faces made and fitted. I still haven't settled on pulls, do I make 'em or buy some ready mades. MsBubba will install a tile splash guard and I need to make or buy a mirror and build a wall hung cabinet. Whatever it is damn good to get the vanity out of the shop.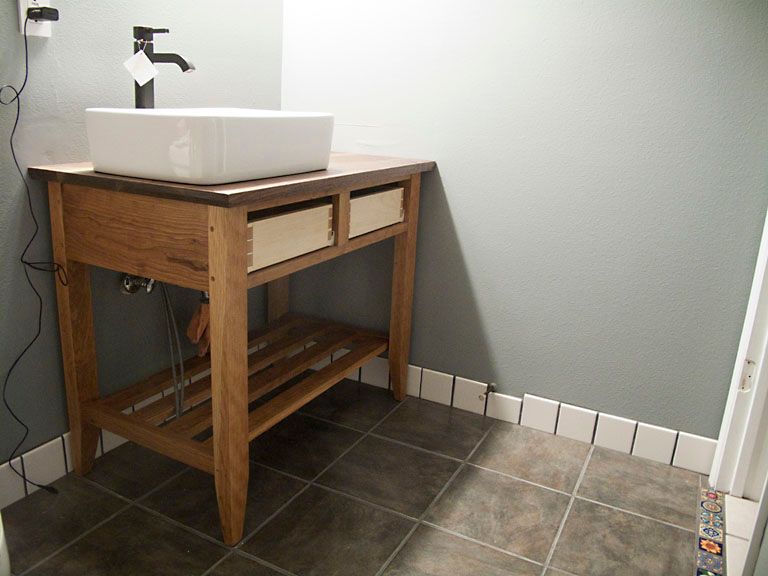 Casa Chaos is living up to its name, currently the gas company is digging up and replacing the gas lines to the house. It has been going on for most of two weeks with big ditches in both the front and back and piles of dirt every where.
Before I could finish the bath, MsBubba decides to refinish and paint the hall along with change the dining room to a sitting room. So out goes the carpet and tile and of course the "popcorn" ceiling has to come down (the house was built in the 70's, may the inventor of popcorn ceilings roast in hell, if there is a hell) and the paint buckets come out to play. I feel like I'm living in a war zone.
Here's MsBubba kinda beavering away, I call it "Still Life with DeWalt".