I posted last night that I expected I was through with Solstice Box builds for awhile, not so fast Bubba. seems a few have already disappeared and a few have been put to use by MsOK. These are the ones I found still around: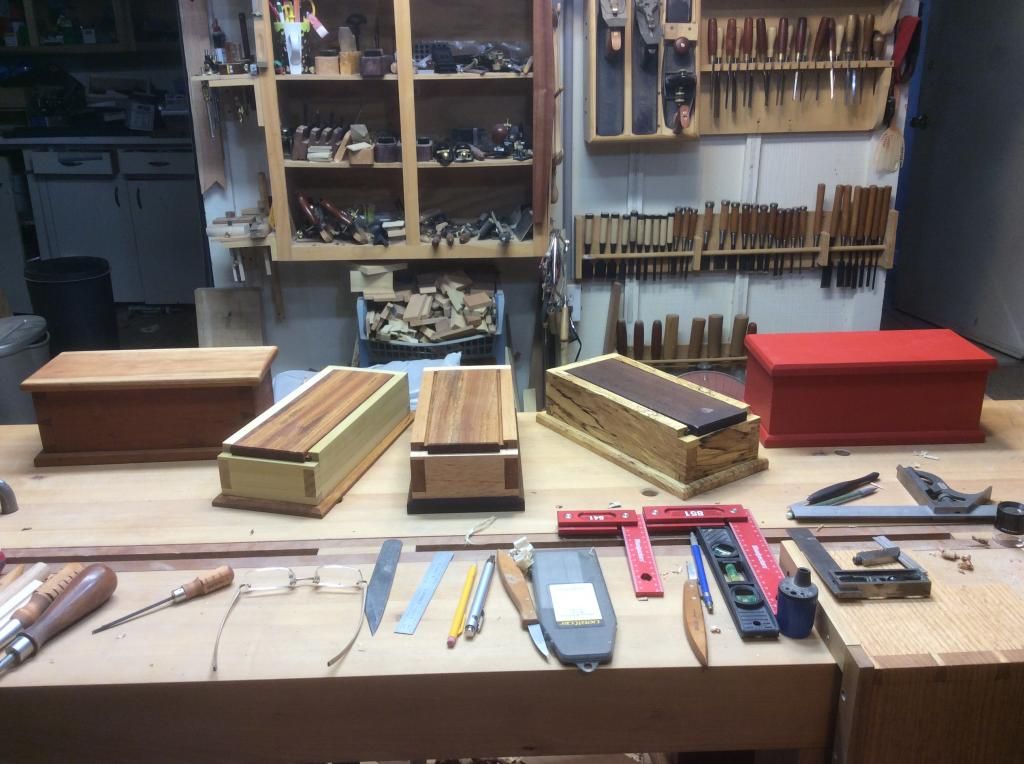 The red one is MsOK's B-Day gift and she has already said I can't give away the spalted Sycamore box. That only leaves three in stock. As I like to have a half dozen or so around for gifts through the year I guess there's still a need to build a few more.
I've some Beech left over from the work bench build. MsOK banned the coffee table to the patio a couple of days ago. I've been trying to find a use for the Beech.....Beech meet need. I've had a half formed idea of a floating top table in my head for awhile. I made a couple of drawings this morning and roughed out some dimensions. I'm not sure what wood to use for the top but thinking maybe Cherry would look good with the cream of the Beech base. The big design considerations are I want the table to be bullet proof strong but light in both appearance and weight.
I may not get much done today, lots of housekeeping to do....Insurance company never sent proof of insurance on the new truck to the bank, that's first up as soon as the agent opens. Then the usual first day off of running the streets taking care of everything put off while working plus a couple of additional chores, maybe in the shop by early afternoon.