Finished today's small box. My box inventory is in pretty good shape for now so this may be my last small box for awhile. It has a spalted Sycamore body and base with a South American Walnut top, finished with Tried and True Bee's Wax.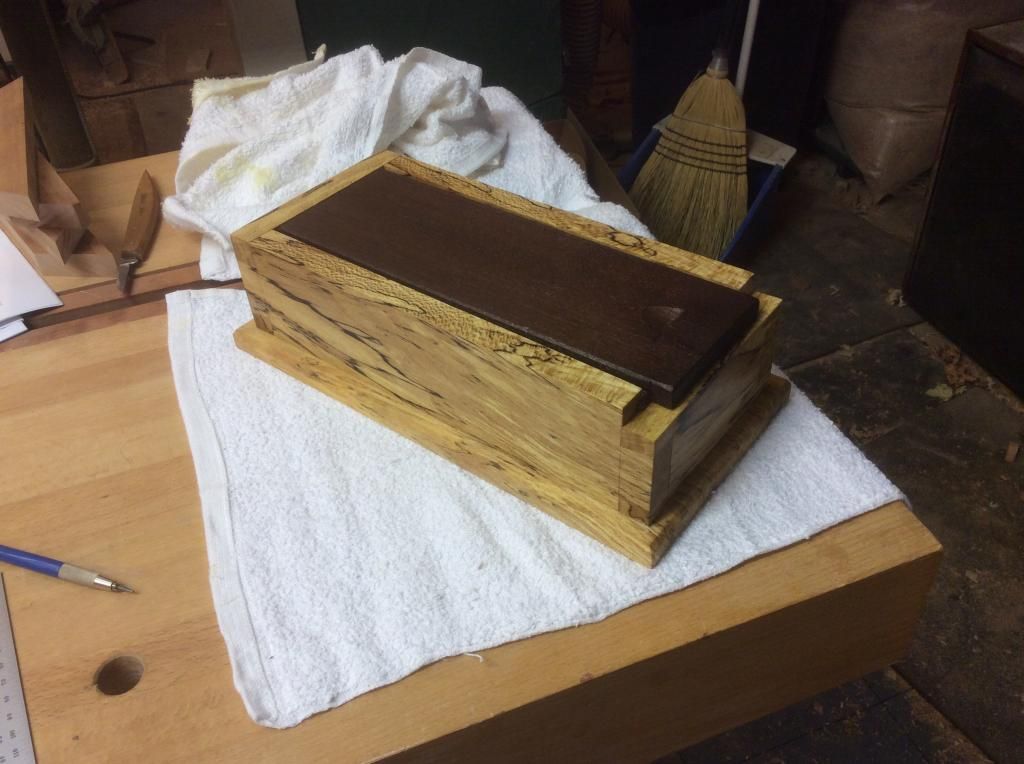 I've a beautiful spalted Maple board leaning against the wall of the shop. I've been looking at it for several weeks now trying to decide what to do with it. I may make a couple of doors tomorrow using the spalted Maple as panels. Then decide later what kind of cabinet or chest to build to hold the doors.
Or I could make MsOK happy and make a couple more frames for her ceramic mosaics. It's nice to have options.