A fellow Tucson woodworker also does volunteer Greyhound rescue work. He has a one year old Black Lab/Greyhound mix that needs to find a home. As Mark puts it, Opti is a sweet energetic puppy and I think cute as can be. Look at the legs on him.
Anyway if interested you can email Mark at "marklauer at gmail dot com" or if you would like more info on Greyhound rescue go to
http://www.azgreyhoundrescue.org/
Would you look at those eyes, they can melt your heart: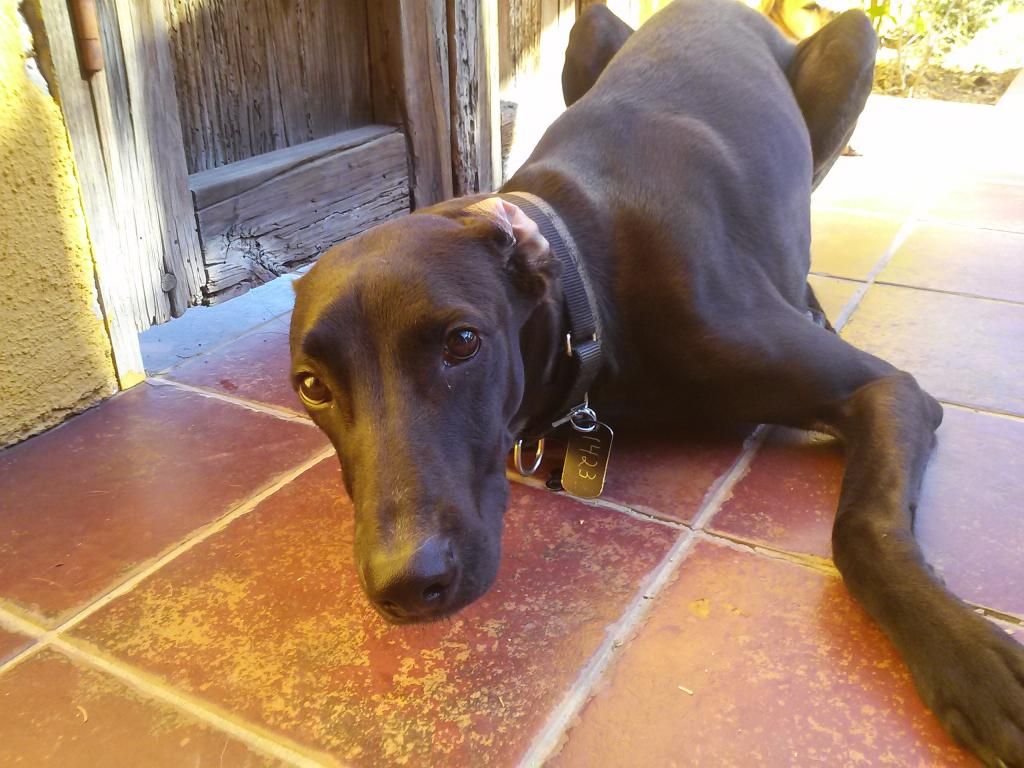 Here is the one of legs like a basketball player:
I hope he can find a good loving home, I know nothing brings as much joy into your life as a good dog.