Cold in Tucson, even a little snow in the valley last night. Well shucks, I guess I can't paint pantry doors today....Darn.
Shop was pretty cold this morning as well, I got it warmed up enough to work in. MsOK had to work today that left the critters and me to entertain ourselves. Let's see, a kinda warm shop with two big smelly dogs at my feet and nothing that had to be done. Damn it's going to be a good day.
I had a short piece of spalted Sycamore just large enough to make a small box and a small box is a good project for a cold day with nothing pressing. I think it was either Kurt Vonnegut or George Carlin that said the purpose of life is to fart around. Whoever said it I managed to live a purpose filled life today. BTW, the box is in the clamps, the base is waiting and the sliding top is also waiting to be fitted. Love projects you can finish in a few hours, with a ton of tea breaks and doggie butt scratching.
The South American Walnut top waiting for the box to come out of the clamps: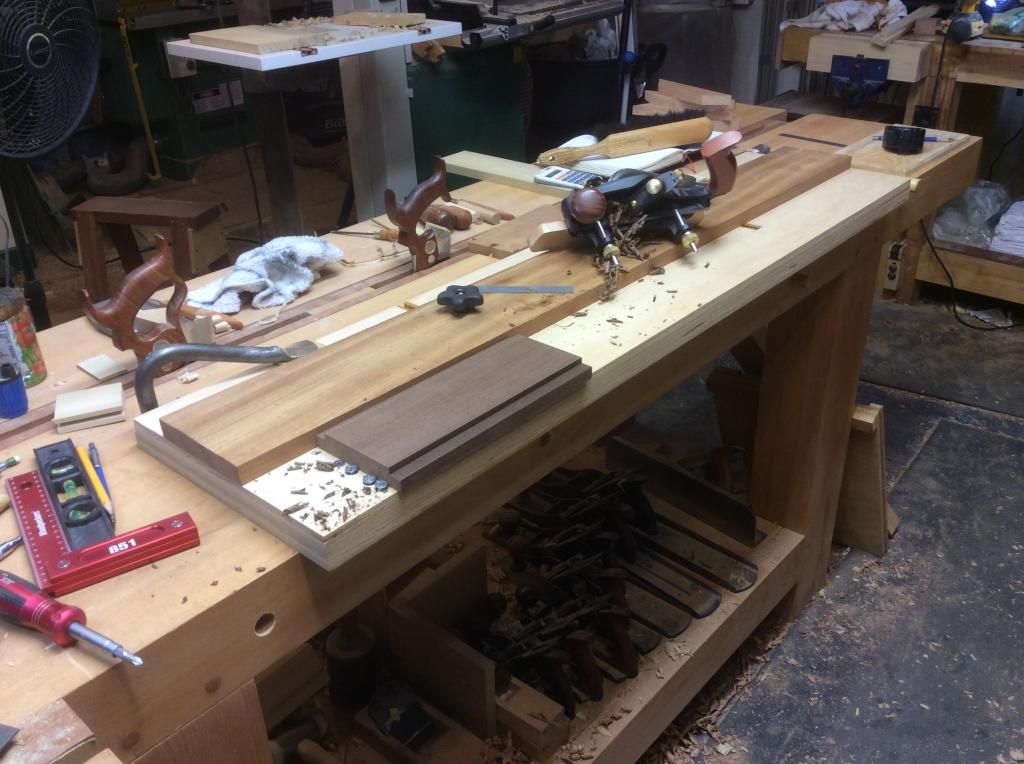 I gave some of my scrap wood to another Tucson woodworker a couple of weeks ago. I received an email from him today showing one of his projects using some of the scrap Black Limba to make drawer fronts. He really did some nice work....It was a much better use of the Black Limba than it's intended fire pit destination. What a great way to start the year.