The FedEx guy (not as good looking as the UPS girl) dropped off my new Evenfall Studios shooting board. While I haven't used it yet it looks to be first class. Rob was running a little behind on delivery because of illness in his family. Being the stand up guy that he is he upgraded my shooting board for no additional cost.
I haven't put it to use but here is a photo of the EvenFall next to my old shop made one: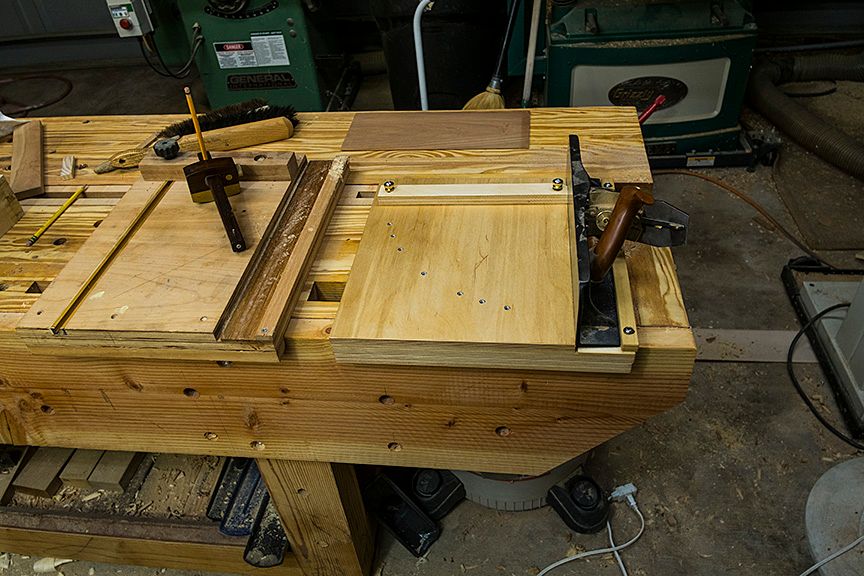 Things change. I started this box to hold the charcoal grill for transport in the motorhome. And as usual I got a little carried away with the design and I've overbuild for intended use. As I looked at it I realized it was the perfect size to fit at the end of a twin bed and also close to the right height for a 3 to 5 year old boy to sit on. Hummm....The grandpeanut will soon be 3 and he needs a toy box or at least gramps thinks he does. Anyway here it is with the lid, clean up, and paint left to go.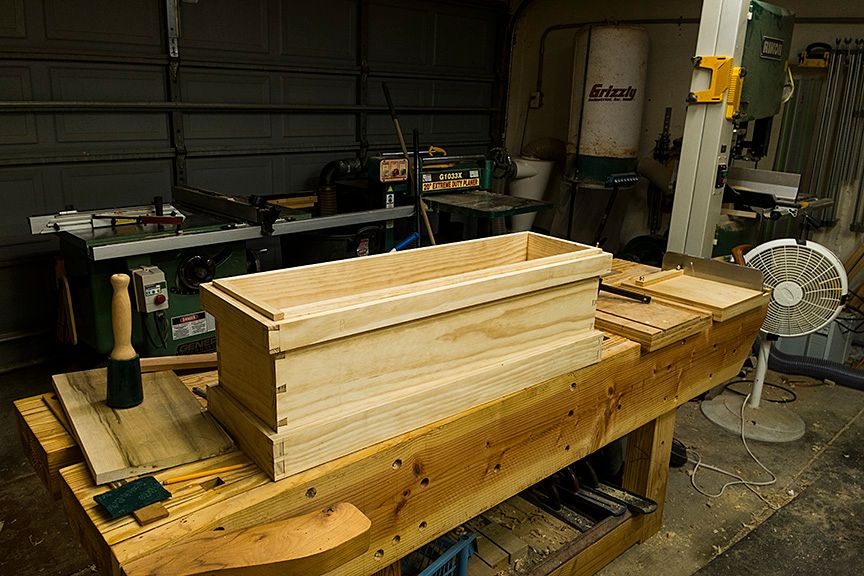 We are driving the motorhome to spend the weekend with the girl child, hubby, and the peanut in Balmorhea, TX the second week in May. I should have it ready to carry with us.
ken