Several years ago a guy came through town with a trunk load of tools and a story. The story was he needed gas money to drive home to Montana. I'm a sucker for both old tools and a good story, either would have worked for gas money. I ended up with close to 100 saws, a tool tote, and a suitcase full of saw totes and parts.
For the most part the saws spent the next couple of years in the way and being moved from place to place in the shop. Several months ago I started digging through the pile and separating out the keepers from the junk and parts saws. Among the keepers I found a couple of Atkins panel saws, one filed 16 TPI and one worth the cost of the whole lot of saws filed 11 TPI.
The 11 TPI saw has been in the saw vise for several weeks waiting for me to clean up the tool room enough to get to the saw vise. Today miracle of miracles I finished a path and found time to sharpen that sucker.
What a sweet saw. The tote is still rough but that is minor. I cuts fast and true.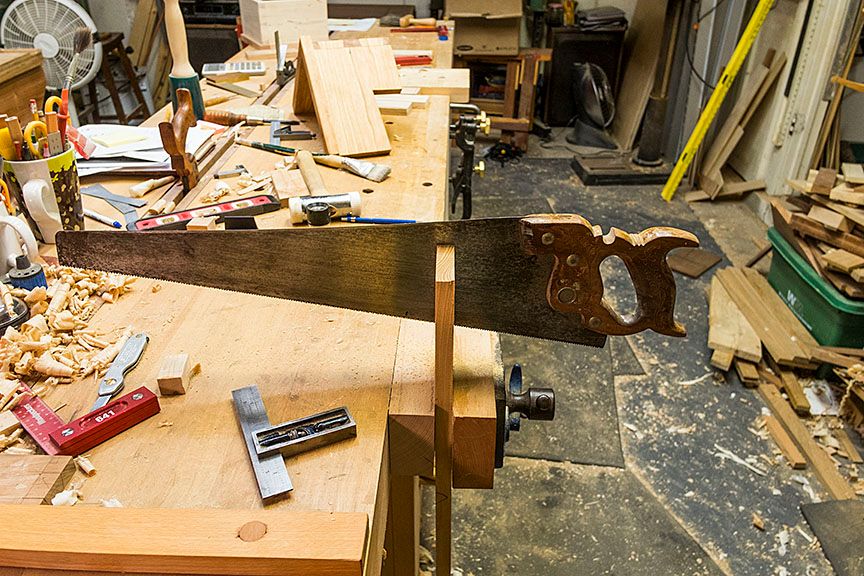 Another: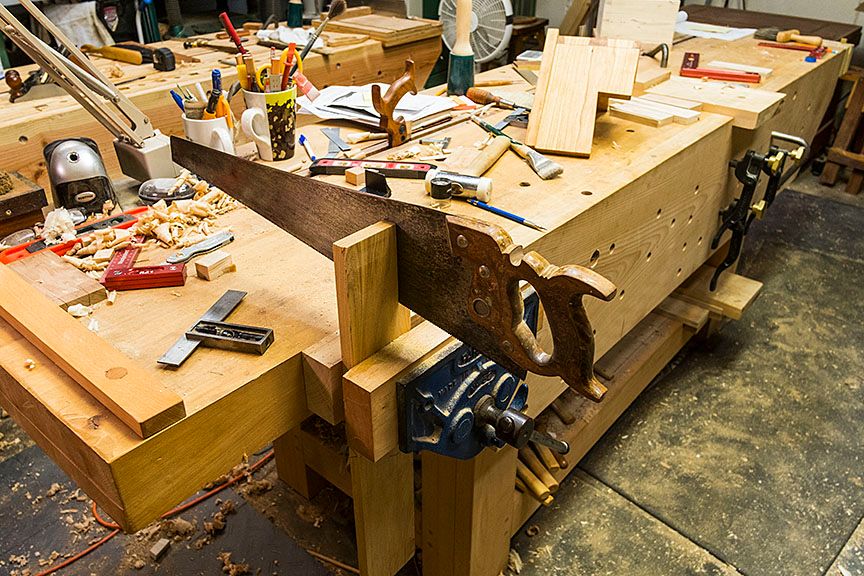 And one of the cut line, you can't saw truer: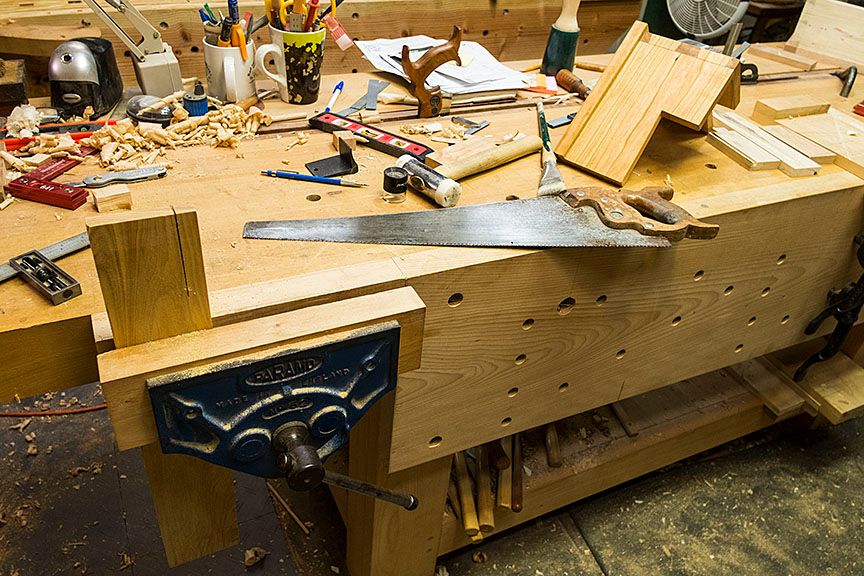 I wash I had sharpened it before I sawed the notch in the dovetail jig in the background. I've never learned to saw with a Japanese saw and as always the notch cut went off line. It's a shop appliance so not a big deal but.....
ken