One of the reasons for the marking gauge post the other day was I needed to move some of the shop fixtures around to make room for the new tool chest. Today was the day.
I had plans to make all new fixtures, even picked up some Cherry "shorts" at a shop fixture price to do the job but as I looked and measured I figured out that the old fixtures would work with just a little rearranging. Faster than a speeding bullet I was on it before I could change my mind.
Here are some photos of the rearranged shop: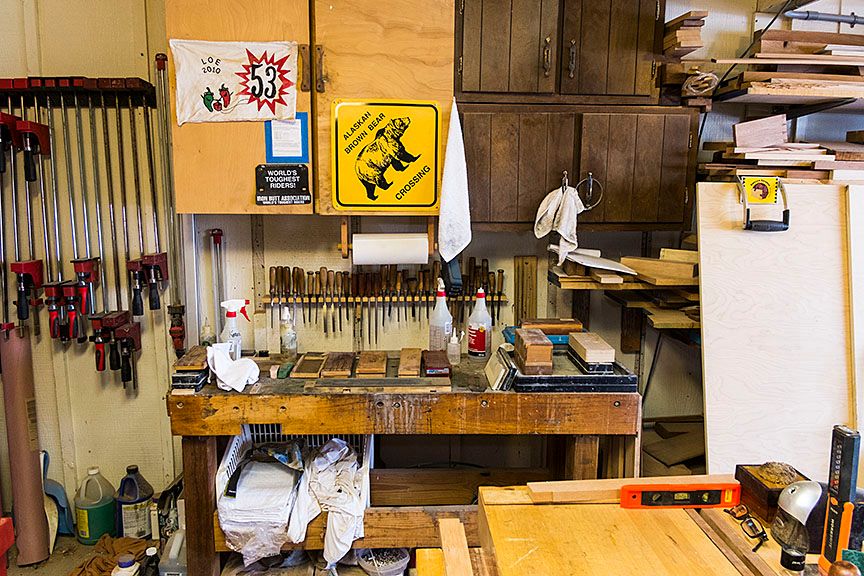 The east wall from the working end of the main bench. Not much, if anything has changed on this side. On the sharpening bench the left end is used for Ark oil stones, the right for the Jnats.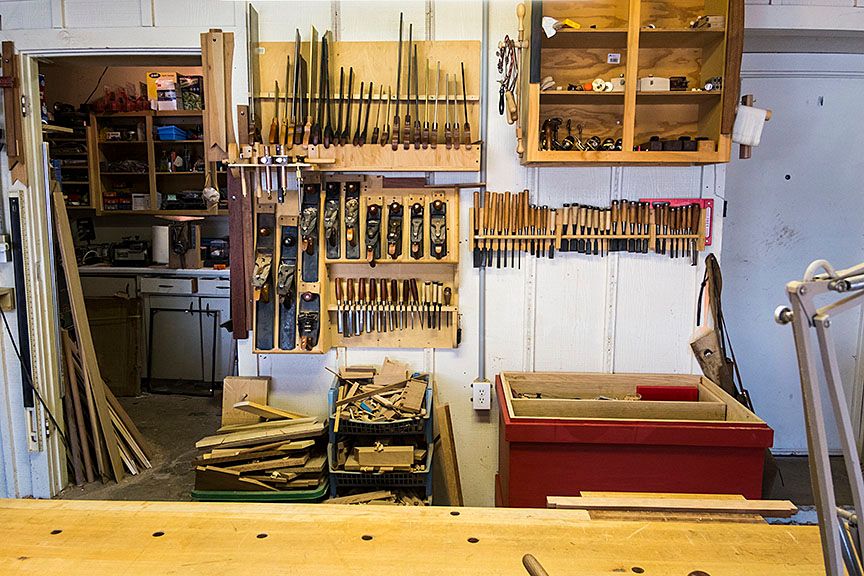 The north wall from the back side of the main bench. The saw till is in much the same position but just a thin one lower. The plane till moved from the right to the left and much lower. The chisel till stayed on the right but is raised enough to fit under the tool chest lid (once finished). and the junk cabinet was moved high to the right. You can see where the red tool chest will live.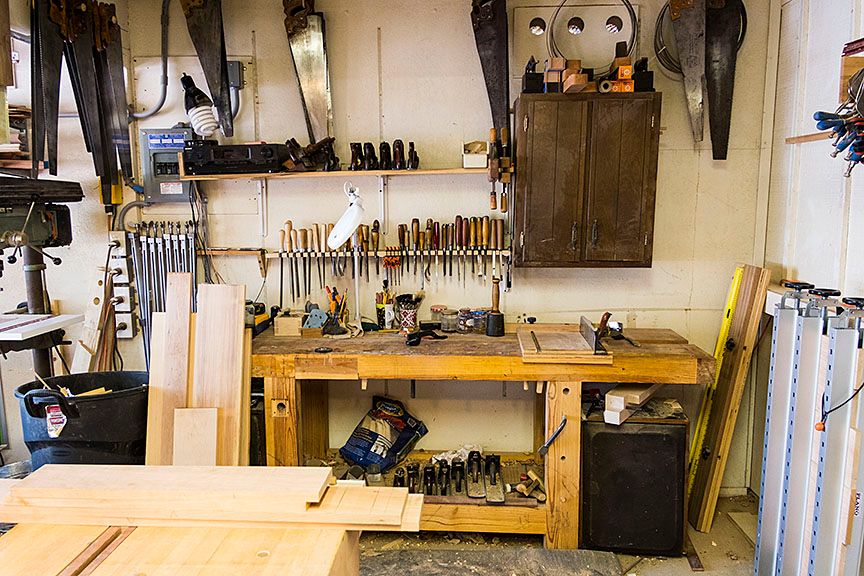 The northwest wall now has the Plano Vertical Panel clamp mounted. One of the wall cabinets was removed. the other moved to the west wall and higher, and the shelf and chisel rack were shortened.
No matter how much I squint it is still too much stuff. No matter how much I move it around it is too much stuff. I am working to cull but even that is slow because it is either throw it away if you want to be shed quickly or it will move out very slowly if you want to find a good home. I'm in the slow phase for now but the throw it in the trash-give to Goodwill is looking better all the time.
Bob, thanks for the note....My heart goes out to you and your family.
ken