I haven't cleaned up the tenons. There's not much to do, I just need to chisel off the trash at the base of the tenons and they should pull up nicely.
I wanted to get an idea how the finished chair will look, at least how big it will be so I rough fitted everything together. None of the joints are pulled up tight and the seat slat is just something out of the cut off pile that was close to the correct length.
If you squint and look sideways it kinda looks like the finished chair. I expect I will shape the legs and back a little to lighten the look and for now I'm planing to use BLO on the legs and seat. The stretchers I plan to paint with milk paint, black under coat with a red finish coat.
Anyway, I'm getting into the short rows on the chair with the table to follow.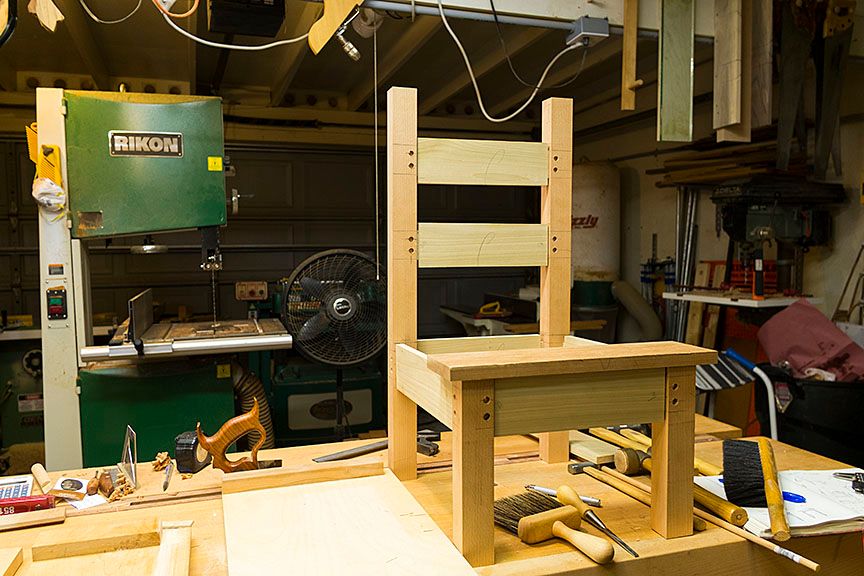 ken