The almost but not quite traveling tool box is finished. It took several weeks longer than I expected for that sentence to be typed. Whatever, the tool chest is in place with a top and a load of tools. For now it holds most of my wood stock and molding planes, some of the marking and measuring tools along with other misc. stuff. The shop wall cabinets have been moved a couple of times to make a spot for the tool chest where it will be functional and at the same time keep the old tool storage functional as well.
I'm not sure this is the final resting place for both the tool chest and the wall cabinet and tills but for now it seems to work.
On to the tool chest: The inside is unfinished Cypress, the outside is painted with red milk paint and the top is BLO'ed White Oak and Cherry. To my eye it looks pretty good even with all the mistakes and as best I can tell it will fill a shop need.
If it doesn't, the grandpeanut will have a big red toy box. A couple of photos of the chest in its new home: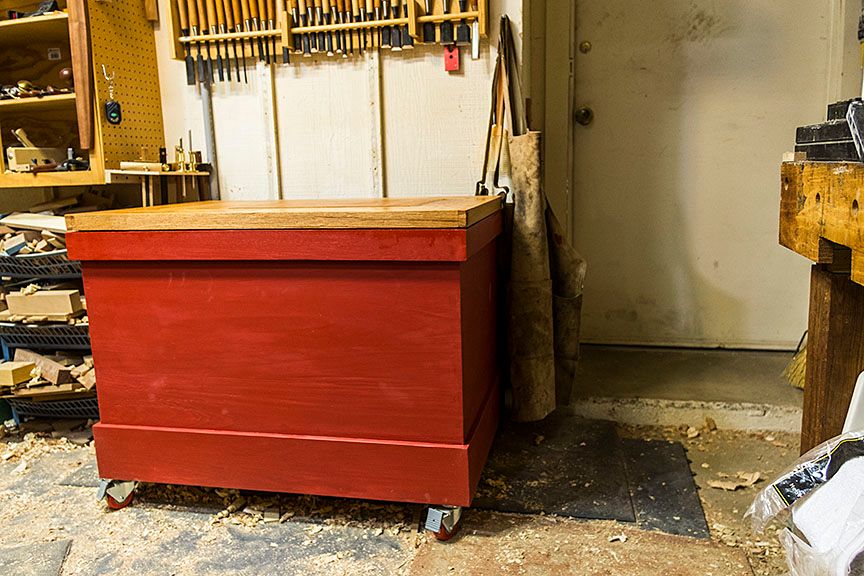 And one with the top open: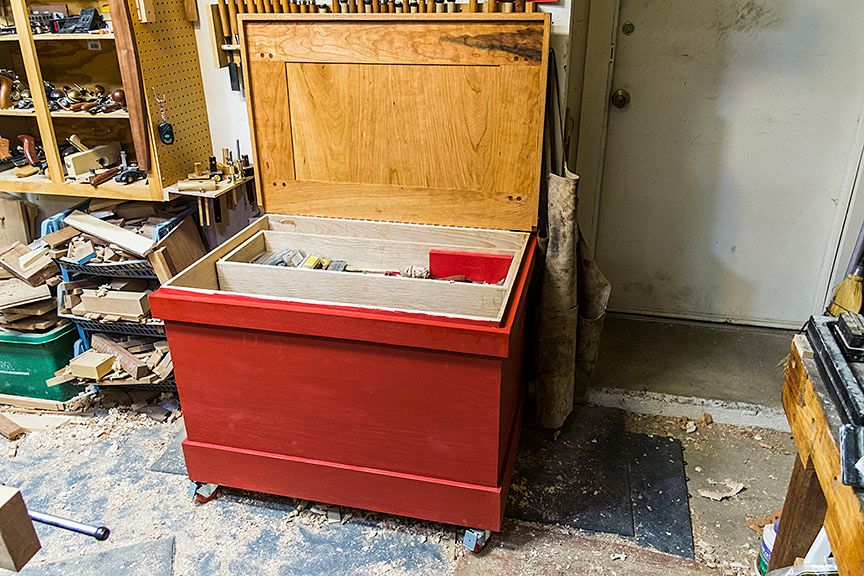 We had a great Spring in the desert, wonderful cool, dry, nights and mornings with midday highs mostly in the mid 80's. While we knew it wouldn't last it was great while it did. Well Summer is here, I saw 108F on the truck thermometer yesterday and it is expected to go over 110F today. I'm starting summer shop schedule, Up and in the shop no later than 0400 work till 1100/1200, break for lunch, a quick dip in the pool, and a nap, back in the shop late afternoon/early evening for a couple or three hours. Life is good.
ken