I went by the motorcycle shop today to check on the status of the insurance on my 'Wing. Not much has changed, their adjuster hasn't done anything at this time so my settlement is still on hold. They did mention they would make me a good deal on one of their used stock 'Wings. I'm not too interested in another 'Wing, they are great bikes but my riding needs, if I have any, have changed. But during the conversation I mentioned that a couple of years ago I had tried to buy back the Kawasaki Vulcan 2000 LT I had traded in on the 'Wing they just burned to the ground and wondered if they still had the V2K.
To my surprise it was stored in a back room, dusty but still all there. I'm not saying I'm going to re-buy it but.....Damn I loved that bike much more than I ever did the 'Wing. The 'Wing is/was a wonderful tool, one of the best Iron Butt bikes ever made but it has no soul. The V2K on the other hand is nothing but soul, shiny in chrome and paint, with two coffee can pistons throbbing between your legs as you feel direct contact with the world and machine around you. Like I said, damn I loved that bike.
A few photos of her:
MsBubba on the V2K in a gas station Winkelman, AZ as I rode the V2K home from the dealer. I must say she wasn't real happy with me at the time. Like most women, too practical. Her question was: "Why do you need another bike, the one you have is perfectly good." Of course there is never a good answer to that question. Later when she saw the 'Wing for the first time she said "Take that ugly thing back, I want my beautiful bike back."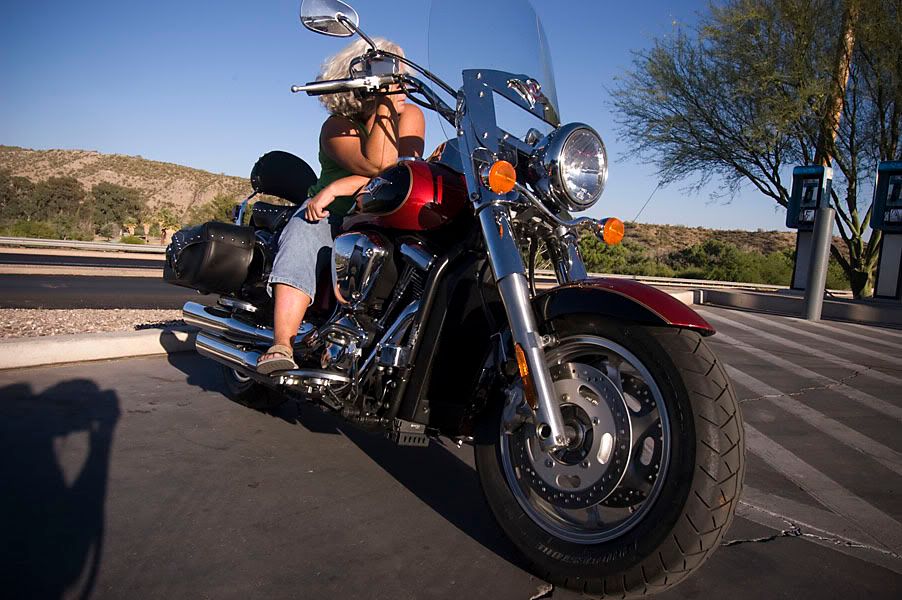 A glamor shot near Gate's Pass: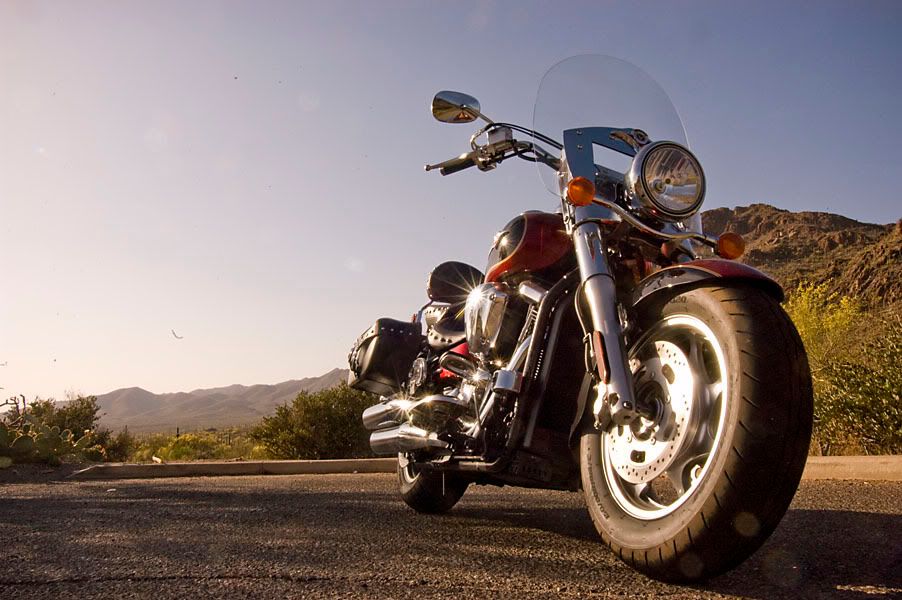 Another: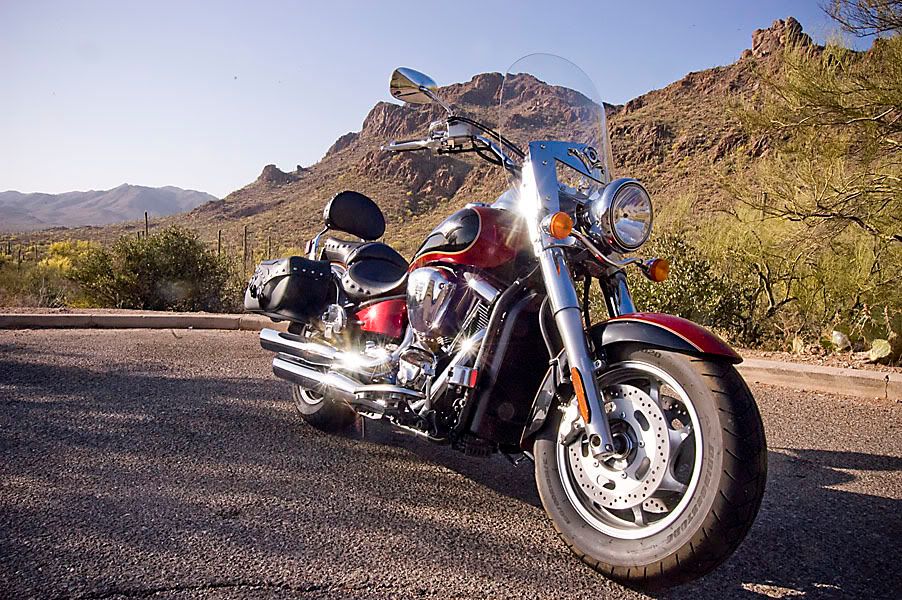 A younger and thiner OKGuy near Winkelman, AZ: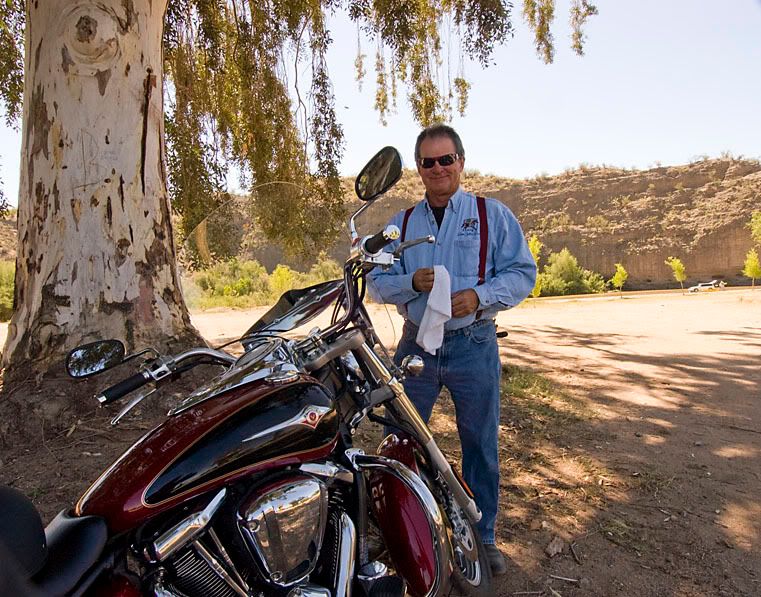 Crossing the bridge at Lake Roosevelt, AZ:
Stop light in Globe, AZ:
One last photo, camping in the White Mountains:
There was one through the windscreen with the speedo over 100mph but No need to bore you more :-).
ken