I just realized I didn't post a photo of the completed bench. I've seen freshly planed Poplar go green with a oil finish but never as bright or as neon green as this did, oh well it will tone down. Of course MsOK loved it.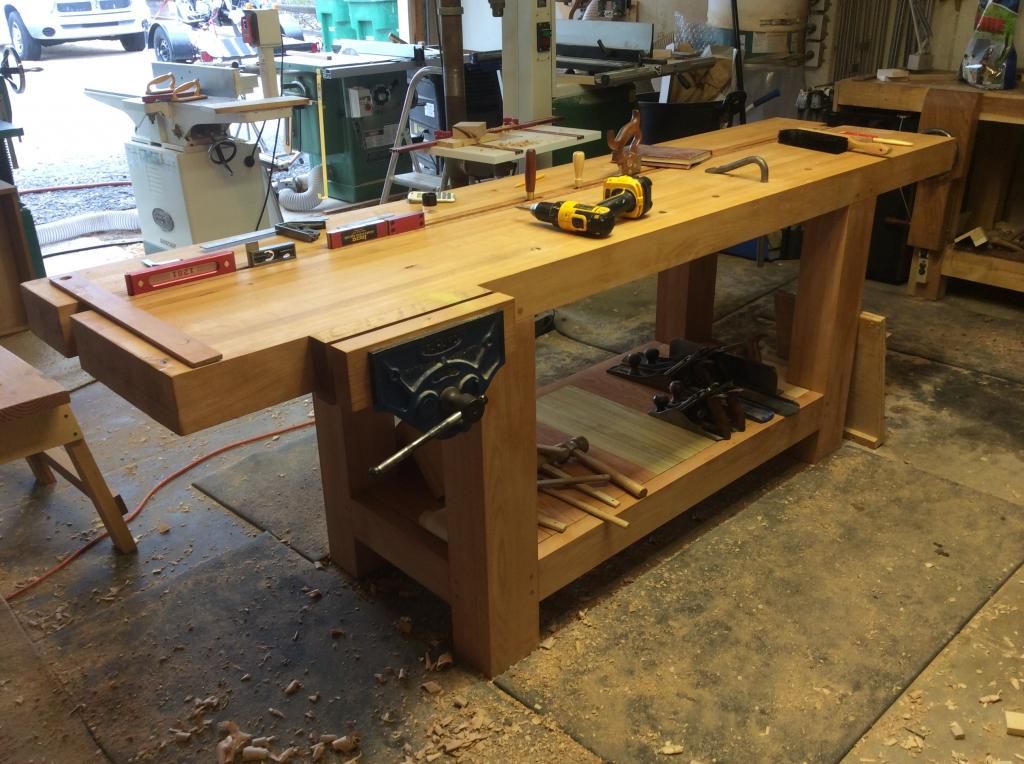 In the last post I alluded to glueing my dovetails during the first fitting....Part of the reason was I knew the last set were a little tight and at least half my dovetail "splits" are when pulling slightly tight dovetails apart to add glue. Now they might have split in time anyway but.....
Needless to say, I've a destined for firewood box. Shame, it was a nice box but it will give me an excuse to make another and I am going to glue the next one direct from the saw and chisel.