James
over at The Apartment Woodworker started me thinking....I know dangerous when the few remaining brain cells start churning but it is what it is....about how my shop has changed over the years since settling in Tucson. For too many years everything was storied in a friends barn just south of DFW. Once we settled in Tucson and bought a house, I moved what was left of the earlier shop and added the power tools that did not survive the storage years.
Anyway here is an early photo while I was still using my old small work bench: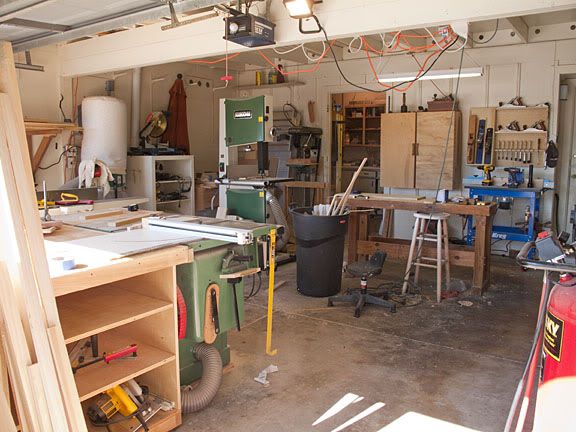 Even then it was 10 lbs in a 5 lbs bag. Stuff expands to fill available space.
Next up was building a larger work bench to replace the one that had lived in storage for all those years. BTW, the old bench became my sharpening bench.
This was at the height of the Roubo craze and I fell for the hype. It made a good bench but over the years most of the Roubo things disappeared and I added an apron and lowered it to make a very good and solid planning bench.
The tool cabinet, saw till, and chisel storage has changed a little over the years but all the original ones are still in use.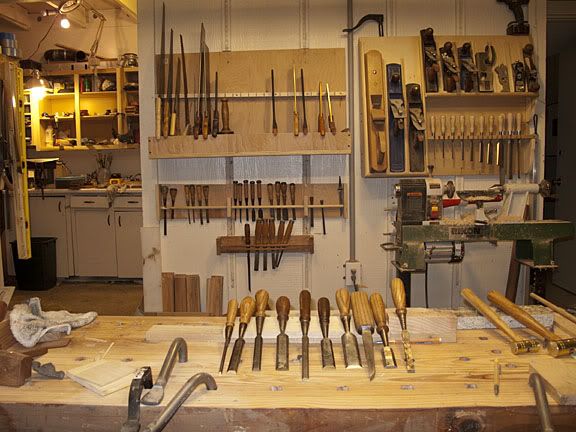 The first appearance of the tool cabinet with Ugly Dude sawing in the foreground: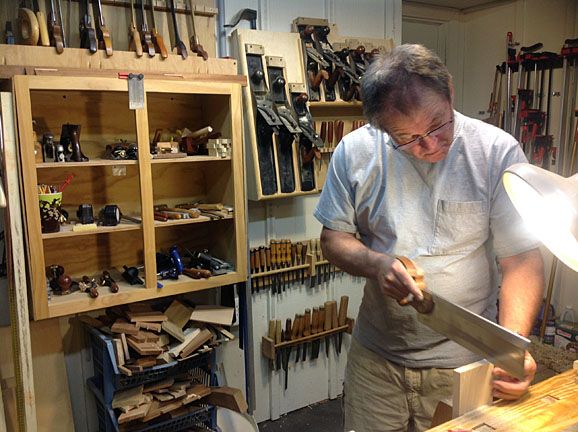 First appearance of the old work bench as a sharpening bench: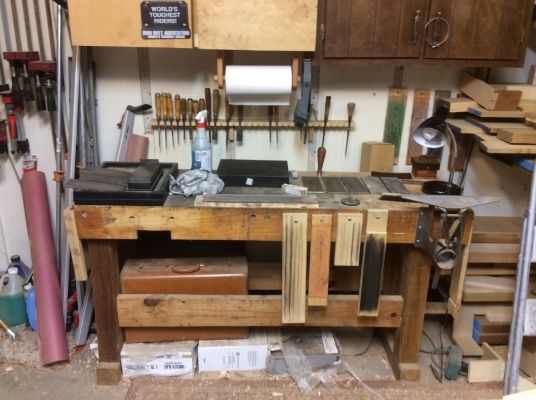 Starting to build the current bench, legs in glue up on the old/current planning bench and part of the slab on saw benches in the foreground:
Enough for one post, more later.
ken